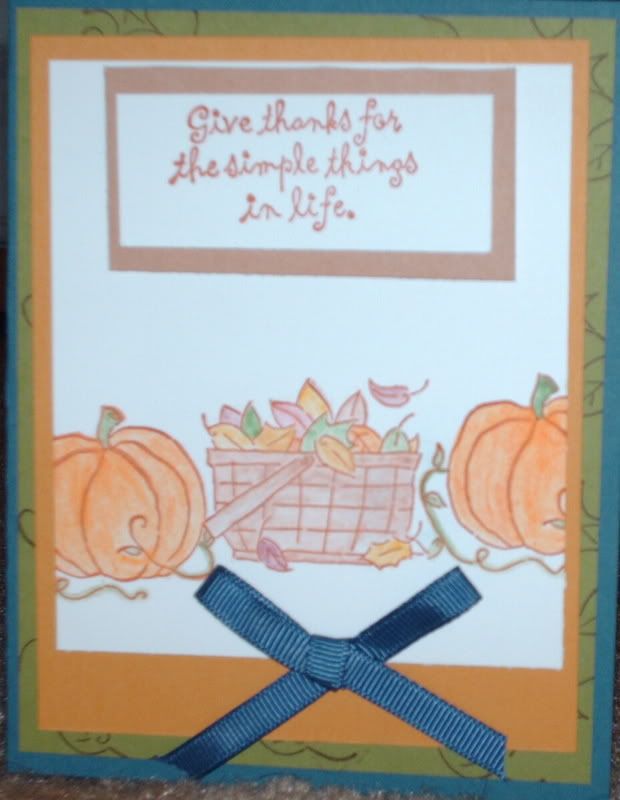 This is one of the most recent items that I made. I absolutely adore this set for thanksgiving type stamping! The name of this set is Give Thanks. I used Stampin' Up!'s chalks for the watercoloring. I like it better this way than with the water color wonder crayons.

I am still relatively new to Stampin' Up and only just became a demonstrator in July,06. I am still trying to learn new techniques and am still in the beginning stages of my business but I am addicted already and love it oh so muches!

I will be posting alot of my artwork here and maybe a few tutorials... Hope you enjoy your stay!